Keyword search Music News
Browse by Genre
Mojo magazine publishes 15 page article on Christian conversion of Bob Dylan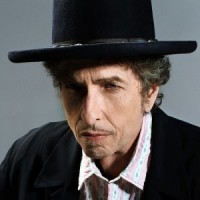 Photo by Legacy Records
THE DECEMBER issue of Britain's bestselling Mojo magazine has published a 15 page set of articles on Bob Dylan's 1978 Christian conversion and the albums he subsequently recorded, 'Slow Train Coming', 'Saved' and 'Shot Of Love'. The cover-mounted CD 'True Faith' accompanying the magazine contains a Bob Dylan rendition of the song "Slow Train" recorded in rehearsal as well as 14 vintage gospel tracks from such artists as the Swan Silvertones, Mahalia Jackson, Dorothy Love Coates, the Orioles, Porter Wagoner, Johnny Cash and The Original Five Blind Boys Of Alabama.

The opinions expressed in this article are not necessarily those held by Cross Rhythms. Any expressed views were accurate at the time of publishing but may or may not reflect the views of the individuals concerned at a later date.
We welcome your opinions but libellous and abusive comments are not allowed.